Benchmark Environmental provides services, products and education for...
We will test and educate you about your air quality and together we will create solid solutions. There are many gases in the work place and at home that can cause health issues. Heat / Ventilation / Air Conditioning, gas stoves, fireplaces, new paints, new carpets and even photocopiers can cause some chronic and acute health issues.
We can have your water tested regularly to make sure there are no anomalies.
In Vancouver we have a wonderful state of the art water system for our city. Problems tend to arise in the cities that are decades old and therefore have older plumbing and water systems. However, in Vancouver, there could be leaching of harmful particles that affects the water supply so in order to be safe, your area should undergo testing.
In some of the rural areas there are wells that require regular testing.
We will show you what to do about mould in the home.
Mould in the home has a humid, dusty and almost chemical smell and the best way to test for mould is using your own nose. If you do smell mould, it is important to act on it right away by enrolling us to do an air quality test as it can cause permanent long term damage to your health.
If needed, we can also get test results expedited to ease your mind and ultimately get clean air faster. There are also easy ways to prevent mould which we share with our clients so that they do not run into mould and air quality issues again.
We can efficiently show you with highly accurate specialty meters what is happening in your living environment.
When our bodies are in areas of non-ionizing radiation (cell phones, WI-FI, cordless phones, Bluetooth, microwaves etc.) as well as incorrect electrical connections, our cells and brain have a tough time operating normally with this exposure.
Depending on your DNA, health, age and where you grew up, Electro-Magnetic Radiation affects people differently. It could also take anywhere from one to twenty years for any health signs to show up. It is best to detect, prevent and mitigate this radiation before it has negative impacts on your health and therefore taking the steps now may help decrease the chance of health concerns in the future.
We will tackle VOCs with highly accurate meters, investigate, then come up with a solution that works for you.
Volatile Organic Compounds (VOCs) can cause serious health concerns and many people are unaware of some of the risks that every day materials or items possess. VOCs include but are not limited to new homes, new cars, new electronics, foam mattresses, gas stove, perfume and air fresheners. Some of the symptoms that can arise are headaches, fatigue, nausea and eye, nose and throat irritation.
There are also unseen consequences of VOCs as they can cause damage to the liver, the kidneys and the central nervous system. Some of the more toxic VOCs have been proven to cause cancer in animals and humans.
Radon is an easy measurement, but it is important to do the most accurate test. We can help show you the right product to use and the best labs.
Radon and radiation are everywhere all the time. However, they only cause a problem if they are allowed to accumulate. Once they accumulate, they can reach toxic levels. The great thing is that our bodies are really good at recovering from quick hits of radiation – for example X-Rays. However, if radiation is at consistently high level symptoms will arise and can show up from a persistent cough and chest pains to recurring infections like pneumonia or bronchitis.
There are many other ways that radiation can come into the home – old glass products. poorly manufactured chrome products, marble countertops, black slate fireplace or even fertilizer that has been tracked into your home. With our highly accurate meter (called a Geiger Counter) we can comb over products and pin point the problem spots.
- House Inspections
In about 3 hours we can test your sleeping areas of all Electro Magnetic Fields (electrical and radio frequency up to 10 GHZ) by utilizing three highly accurate German-made meters made by Gigahertz(these meters took 10 years to build and develop).
With a highly sensitive (parts per billion) GrayWolf Meter we can do real time air quality test of total volatile organic compounds, Carbon Dioxide, Carbon Monoxide, Ozone, Nitrogen Dioxide, Hydrogen Sulphide and humidity.
Additionally with a Gray Wolf Particle counter we accurately measure the quality of your indoor air.  We can then discuss the recommendations needed to fix these issues.
We can complete a full building assessment of both the outdoors and indoors. Utilizing our thermal imaging camera, we can find thermal leaks and possible mold locations. Within these areas we can use a moisture meter to seamlessly test to see if there is moisture inside the wall. Adding in Indoor Air Quality and EMF testing can create a holistic look at the your living/working space.
We can do an assessment in your office to check for air quality or EMF issues.  Making sure the environment is safe for everyone to work in.
If you are nervous about a new material with formaldehyde in your home or office, we can do that test as well. This test takes 2 hours and in that time, other types of metering and testing can be completed.
Need our help?
*

contact

us
Get in touch for a consultation or a house inspection.
So how can you create a healthy home?
Click on the interactive map below for some suggestions.
What do these electro-magnetic fields sound like?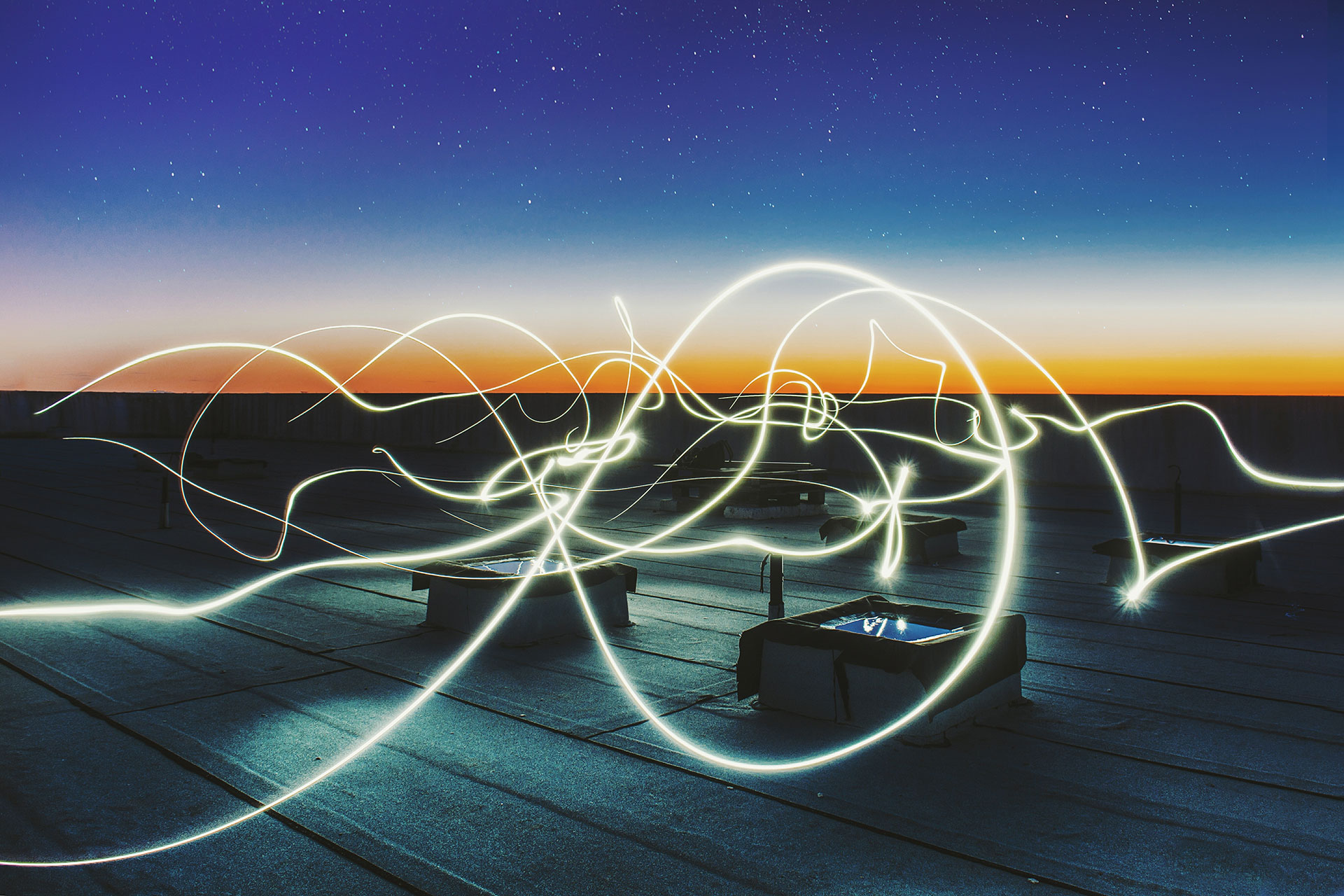 Products
Benchmark Environmental supplies Western Canada with Electro-Magnetic Field and Radio Frequency measurement and mitigation products. Please browse through our shop to find the tools to help you create a healthy home.
Common questions you might be wondering...
Hover over the image to see the questions and click to get the answers.
Working with Jasen continues to be a blessing for our whole family's health and well being. Previously having worked with another Building Biologist while on a job away, I was even more appreciative of working with Jasen. The consultation and communication were smooth, thorough, and informative. He gave me guidance on which areas were the priority, and asked to what degree I wanted to implement the changes, and what would be the most effective and valuable. I also saved time and money, since I was about to order thousands of dollars worth of devices and material from an online company after going through their catalog. I felt very little pressure from Jasen, but more support, and a guided menu of options. Initially I went for the most important changes. Most of which I hadn't considered, nor would the items from the catalog have remedied. Then afterwards, I decided to make more improvements for our home space. Ultimately we shielded the home from high intensity EMFs that were entering our apartment from the multiple rooftop cell towers and satellites (which we had no knowledge of since they were hidden), by adding a foil layer in crawl space above the ceiling. We filmed windows and painted walls with carbon paint to block and ground microwave radiation (as well as electric fields). And we created a sleep sanctuary including a simple breaker shut off to near-eliminate electric fields as well as voltage on the bed. I also wanted to improve our Wi-Fi situation inside. So I ordered a Wi-Fi device that was much more compatible to our health, and customizable, and we also hardwired the apartment with Ethernet. My level of stress dropped significantly upon making the early changes. After the foil and carbon wall paint, my immediate stress reduction was about 25% in the space. After a week, it was 50%. The effects were cumulative, and now it's higher. Afterwards, I made some simple adjustments at work, and recently even to my trailer. Both of which had some high readings! The bed in the trailer was right on top of the breaker box and solar energy transformer. Jasen cut and made a G-Iron/foil layer under the bed in the trailer, to block and ground the high magnetic and electric fields. As well, we had an electrician install a small sine wave tamer (made initially for the military), to reduce the voltage spikes on the electricity in the trailer. Especially helpful since the solar panels created a lot of dirty electricity, which couldn't be reduced further even with filters. Lastly Jasen set me up with a spike to ground the aluminum body of the trailer. 21st century stress is real and takes a huge toll. I want to save my energy, health, and mood for my family, and my own life. Instead of being exhausted, irritated, and wired-and-tired from all the radiation…most of it not even mine. I did a lot, yes, in stages. But only because each thing I did made my life experience better, and after being extremely depleted from my intense and demanding work and life, it was essential for my road back to health and well being. While not every home will require many changes, it's good to at least know what is affecting you, and you can pick and choose the most bang for you buck, and health!
Grace Park
Jasen is great energy, direct and informative! I'm super thankful to him for analyzing the full spectrum of my home in order to make it a safer place to live! This is potentially the best investment for overall quality of life I can imagine!
Cast'ah
entrepreneur
Jasen Masek of Benchmark Environmental Homes, Business, and Urban Environments has been a Certified Building Biologist in Vancouver BC for a few years and is very good at finding problems associated with the Dirty Power in many homes and businesses. It is rare to find such people with the knowledge he has and he is always willing to learn more to benefit his clientele. We enjoy working with Jasen and his unwavering drive to succeed in helping people with problems within their sick homes and is relentless in finding solutions that can help with the issues associated with the EHS syndrome. Rarely do we see Building Biologists around the world that have the same dedication to their customer base and a certifiable knowledge and ability to seriously make a difference helping his customers. Keep up the good work
Terry Stotyn
Managing Partner of Cratus Canada Ltd.
We contacted Jasen to check our rental house for any EMF concerns. We were horrified to find out that our young daughter's bedroom was being blasted by EMF by our next door neighbour's Wifi router even though it was a house away, and that her sleeping area had particularly high EMF readings. Jasen found many other areas in the house that had high EMF readings that we had no idea about. He was very thorough and knowledgeable about EMF and environmental issues. He helped us set up protective shielding so our daughter would be safe and guided us how to make our home safer. We are confident that when we go to buy our next home, Jasen will expertly guide us to make a great choice.
Lesley Horton
MD
Jasen was such a valuable resource when I first learned about EMF's and Air Quality and the resulting biological problems they can create. He was able to accurately detect problem areas and we were able to fix them together! Thank you Jasen you are such a great resource of knowledge!
Natascha Vogel
Navigating the world of non-native EMFs and their effects on our biology can be daunting and frankly a little worrisome. My journey started as a DYI project which included buying a variety of EMF meters. This only confirmed my suspicion; we are constantly exposed to all sorts of non-native EMF frequencies from dirty electricity, smart meters, Wi-Fi, cell phones, smart-appliances and all manner of wireless devices. Monitoring my daily non-native EMF exposure also made me realize that this exposure was constant and that turning off my own Wi-Fi at night and putting my phone on airplane mode was just not going to be enough. I needed an expert to help me mitigate my exposure and reduce the negative biological effects from this constant non-native EMF exposure. ------- Bringing Jasen in as a consultant was the perfect solution. Jasen was extremely professional and knowledgeable and in hindsight, I wish I had started this journey with his expertise to guide me. After our initial consult, and measurements with his professional meters, Jasen was able to put together a step by step plan to help me create a non-native EMF free zone in our bedroom. In my opinion, this is critical to improve sleep quality and to allow the body's natural repair mechanisms to function. Having this EMF sanctuary not only allows us to increase energy production to detox and repair naturally, it also increases our resilience for all the other stressors and toxins we experience throughout the day. Non-native EMF might not be the sole cause for health issues, but it is definitely a contributor to everyone's stress bucket. ------- I highly recommend Jasen to help you navigate the complex nature of our modern environment.
Eric Jones
Jasen and Benchmark Environmental have allowed me to feel safe in my own home. Going through chronic illness - Lyme & mold - I felt it was important to minimize the factors in my home that could be holding back my health progress. With a short session, I learned a ton and now my home is a lot cleaner. I can't recommend Jasen and Benchmark Environmental enough.
Sean Galla
Before meeting Jasen I was totally ignorant about the negative impacts of electro-magnetic radiation from cellphones and wifi. Jasen used his EMF metres to measure my home and gave me specific recommendations on how to improve the quality of my space. I sleep soundly now knowing that my risks are mitigated.
Judy Rom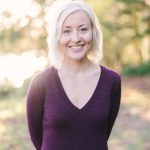 I highly recommend having an assessment done by Benchmark Environmental. They were very knowledgeable, professional, and kept me informed throughout the process. I learned a lot about the air quality and types of electromagnetic waves (i.e. from cell phones, WiFi, and electricity) in my home. The best part was that they taught me specific ways to reduce these types of pollution. Since the assessment was done, we have noticed our sleep, allergies, and anxiety levels have improved.
Dr. Deanna Weiss
ND
Get in touch for more information about how we can help you live a healthier life. Set up a time for a consultation or house inspection today. Give us a call during business (PST) hours at 7783846069